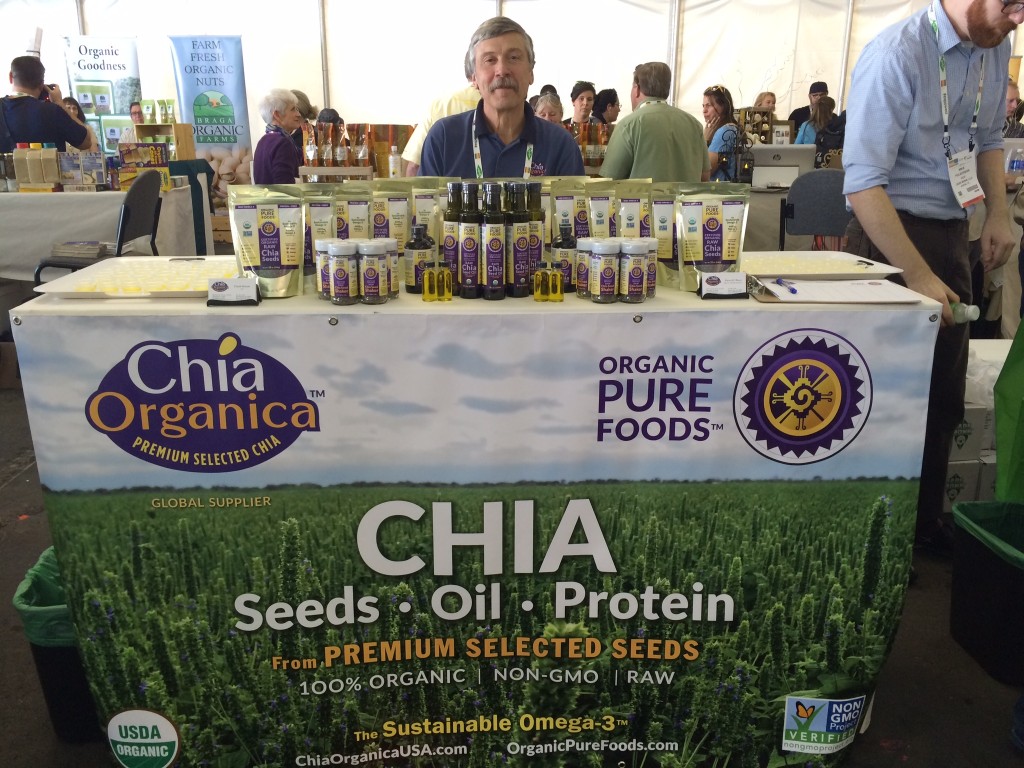 It's been a wonderful experience in Anaheim…
We want to thank everyone who stopped by our booth at ExpoWest 2015 and tasted our cold-pressed chia oil and chia seeds.
One thing we've learned at the show, everyone wants to know how to use it and get more of it!
That's why we've just launched our new Pinterest page where you'lll find simple and easy Chia Recipes you can make at home.
We'll also be adding more recipes and information on our website to help you get the most out of Chia!
Until next time…
The Organic Pure Foods Team.
#chialovers